READY-TO-FLY PROFILES
Dozens of Ready-To-Fly community provided online profiles for the most common aircraft. Including but not limited to A2A Simulations, PMDG , Majestic Dash-8 Q400, Aerosoft Airbus
EASY TO CUSTOMIZE
Customize the behavior of your equipment with just a few clicks to suit your needs.
ONE4ALL
SPAD.neXt not only supports flight simulation like FSX, FSX: Steam Edition, Prepar3d, X-Plane. It comes also with support for SCS Simulations (Euro Truck Simulator 2, American Truck Simulator) and iRacing. More to come...
ONLINE GAUGES
Download gauges from the inApp gauge market. No more searching for gauges, they are just one click away. With the Virtual FIP feature you can even use gauges without extra hardware, displaying them on a monitor or mobile device.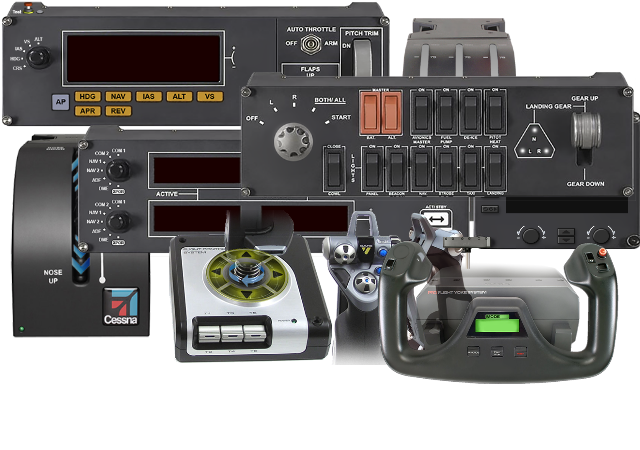 Simulation Panel Advanced Drivers: neXt Generation
SPAD.neXt was started as a replacement software for Saitek Flight Simulation Panels (http://www.saitek.com/). While Saitek provides drivers for their panels, these have several shortcomings, notably lack of configurability and flexibility. SPAD.neXt closes this gap and provides almost unlimited options to configure your panels not only for use with flight simulation software. Now many other hardware is supported and the high flexibility of SPAD.neXt enables you to take your experience to the neXt level.
I notably like (i) SPAD.neXt's reliablity and (ii) resposiveness of the author in case of questions/proposals
- Michael Basler
I started using the program when it first arrived and been impressed with the ease of use and the support from day one! Run, don't walk to download and try it.
- Dave Lourie
SPAD.neXt is a " must have" software to any Sim builder
- Dmitry "Nemmo" B738 Sim Pilot